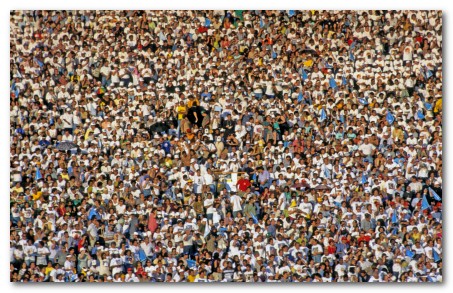 Ford said "give the customer any color they want, so long as it is black". This strategy worked for a while, because people just wanted a car. However, the market changed when GM decided they would offer a range of cars to suit different "purposes, purses and personalities".
Between 1920 and 1923, Ford's market share plummeted from 55 to 12 percent.
These days, auto manufacturers segment the market, rather than treat it as one homogeneous mass. There are cars for the rich, cars for the less well off, cars built for speed, and cars built for shopping.
Manufacturers do this because few manufacturers can cater to very large markets where the consumer has infinite choice. To be all things to all people is impossible, but to be the best for a smaller, well-defined group of people is a viable business strategy. It costs less to target, and therefore has less risk of failure. Search marketing is all about targeting, so let's take a look at various ways to think about targeting in terms of the underlying marketing theory which might give you a few ideas on how to refine and optimize your approach.
While there are many ways to break down a market, here are three main concepts.
Segments
Any market can be broken down into segments. A segment means "a group of people". We can group people by various means, however the most common forms of segmentation include:
Benefit segmentation: a group of people who seek similar benefits. For example, people who want bright white teeth would seek a toothpaste that includes whitener. People who are more concerned with tooth decay may choose a toothpaste that promises healthy teeth.
Demographic Segmentation: a group of people who share a similar age, gender, income, occupation, education, religion, race and nationality. For example, retired people may be more interested in investment services than a student would, as retired people are more likely to have capital to invest.
Occasion Segmentation: a group of people who buy things at a particular time. Valentines Day is one of the most popular days for restaurant bookings. People may buy orange juice when they think about breakfast time, but not necessarily at dinner. The reverse is true for wine.
Usage Segmentation: a group of people who buy certain volumes, or at specific frequencies. For example, a group of people might dine out regularly, vs those who only do so occasionally. The message to each group would be different.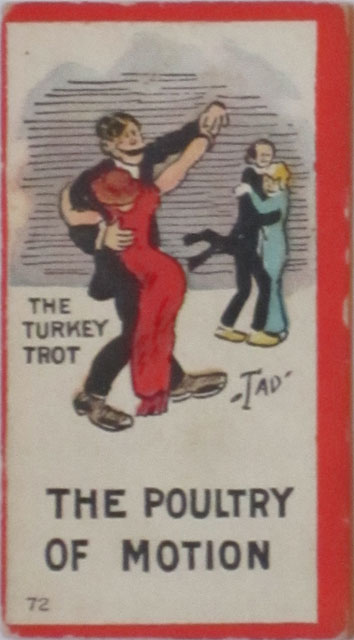 Lifestyle segmentation: a group of people who may share the same hobbies, or live a certain way. For example, a group of people who collect art, or a group of people who are socialites.
The aim is to find a well-defined market opportunity that is still large enough to be financially viable. If one segment is not big enough, a business may combine segments – say, young people (demographic) who want whiter teeth (benefit). The marketing for this combined segment would be different – and significantly more focused – that the more general "those who want whiter teeth" (benefit) market segment, alone.
How does this apply to search and internet marketing in general?
It's all about knowing your customer. "Knowing the customer" is an easy thing to say, and something of a cliche, but these marketing concepts can help provide us with a structured framework within which to test our assumptions.
Perhaps that landing page I've been working on isn't really working out. Could it be because I haven't segmented enough? Have I gone too broad in my appeal? Am I talking the language of benefits when I should really be focusing on usage factors? What happens if I combine "demographics" with "occassion"?
Niches
Niches are similar to segments, but even more tightly defined based on unique needs. For example, "search engine marketing education" is a niche that doesn't really fit usefully within segments such as demographics, lifestyle or occasion.
The advantage of niche targeting is that you may have few competitors and you may be able to charge high margins, as there is a consumer need, but very few people offer what you do. The downside is that the niche could weaken, move, or disappear. To mitigate this risk, businesses will often target a number of niches – the equivalent of running multiple web sites – reasoning that if one niche moves or disappears, then the other niches will take up the slack.
Search marketing has opened up many niches that didn't previously exist due to improved marketing efficiency. It doesn't cost much to talk to people anywhere in the world. Previously, niches that required a global audience in order to be viable were prohibitive due to the cost of reaching people spread over such a wide geographic area.
To function well in a niche, smaller companies typically need to be highly customer focused and service oriented as small niche businesses typically can't drive price down by ramping volume.
Cells
Cells are micro-opportunities. This type of marketing is often overlooked, but will become a lot more commonplace on the web due to the easy access to data.
For example, if you collect data about your customers buying habits, you might be able to identify patterns within that data that create further marketing opportunities.
If you discover that twenty people bought both an iPhone and a PC, then they may be in the market for software products that makes it easy for the two devices to talk to each other. Instead of targeting the broader iPhone purchaser market, you might tailor the message specifically for the iphone plus PC people, reasoning that they may be having trouble getting the two devices to perform certain functions, and would welcome a simple solution.
Further Reading: